Get Excited About the Future of Electric Vehicles With the 2021 VW ID.4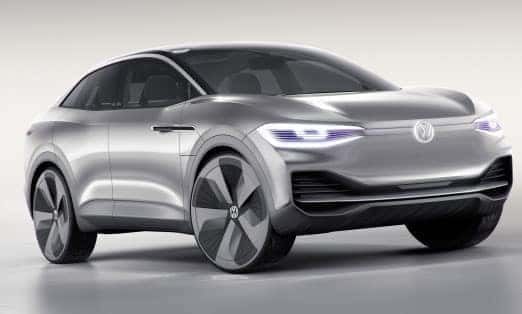 Volkswagen is building on the future of electric vehicles with the exciting new 2021 ID.4 electric SUV. Built as VW's response to combat climate change, this new vehicle will be ready to command the road. The ID.4 will have the range drivers need to handle their daily trips without fear of running out of power either. Expected to be available late 2020, Emich VW in Denver, Colorado is the best dealership in the state to buy this new SUV when it is released.  
With Volkswagen's attention to creating a superior driving experience, perspective buyers of the 2021 ID.4 can expect a familiar feel to their favorite Volkswagen models. The ID.4 will operate on the MEB platform, which is going to be what all their future electric vehicles are planned to be built on. A standard rear electric motor will deliver approximately 201 horsepower, while drivers can opt for an additional front motor for 101 more. As for the perspective range of the ID.4, the estimates are around 200-250 miles which is plenty for any city driving excursion! The ID.4 should also be able to be fully charged in as little as 30 minutes with Volkswagen's rapid charging technology.  
More information about the 2021 VW ID.4 is continually being released, and Emich VW is keeping up on new details for our customers. You can reach us by phone or online to request more details on the ID.4, as well as to get pre-order information when it becomes available! The future of electric vehicles looks promising with the revolutionary 2021 ID.4. Take an opportunity to learn everything you can about this electric SUV and see how exciting a pure electric vehicle can be to own and drive.