Volkswagen Unveils 2021 VW ID.4 Electric SUV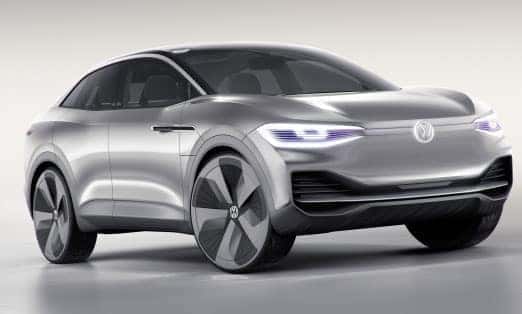 The new 2021 Volkswagen ID.4 electric SUV has been unveiled by VW.  You can now reserve this exciting vehicle through the official Volkswagen website. Volkswagen's first long-range all-electric vehicle is set to revolutionize how drivers view electric vehicles and their performance compared to their traditional gas-powered counterparts. Emich VW in Denver, Colorado will be carrying this unique SUV when it is released in early 2021 across the United States. The ID.4 will be ideal for the Colorado driver, with an estimated 250 miles on a single charge of its battery. Families will also enjoy the ID.4, which will feature an innovative infotainment system for plenty of enjoyment on any adventure.  
Upon the release of the SUV, a RWD version with 201 horsepower will be available for purchase. An AWD version with 302 horsepower will be released after the initial release of the ID.4. Features such as DRIVE® advanced driver assistance technology will make the driving experience of this new SUV unique and exciting. Volkswagen also noted that purchasing the ID.4 will also include complimentary fast charging with Electrify America for three years.  
The starting MSRP listed for the First Edition of the 2021 ID.4 is $39,995. However, there will be an available $7,500 Federal tax credit and $2,500 Colorado state tax credit which can be applied to the purchase of the SUV. 
For all the information on the 2021 ID.4 including extra technology features and performance capabilities, contact Emich VW in Denver, CO today. If you are planning on reserving your ID.4 through the Volkswagen website, make Emich VW your preferred location to have your new SUV delivered to! The ID.4 is set to be a game-changer in the SUV and EV markets, so take the opportunity to set the trend in Colorado with this all-electric SUV.