COVID-19 Precautions
Valued Emich Customer-
I would like to inform you that we continue to be open to serve your Volkswagen needs but with significant changes to our operations. The current Colorado "Stay at Home" order allows essential businesses to stay open. Auto-repair is considered essential under the order, retail sales is not, however online sales are allowed. We have adjusted our service hours to 7am-3pm Monday-Friday, and 8am-3pm on Saturday. Our showroom is closed, but we will continue to have a limited staff in sales working inquiries from home should you have questions or want to purchase online and take delivery here or at home.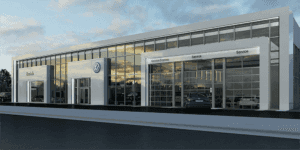 We are taking many precautions within the dealership to help prevent the spread of COVID-19. Those precautions include a weekly electrostatic disinfectant spray, hourly cleaning of the surfaces within our facility, access to disinfectant, hand sanitizer and gloves within the dealership, we are utilizing steering wheel and seat covers, our technicians are required to wear gloves when performing work on your vehicle and we are practicing social distancing.
Should you require service and don't want to come into the dealership we are offering pick-up and delivery. Please call us for pick-up and delivery coordination at 866-932-3711. On the sales side you can work a deal and buy a vehicle completely online here. This widget unlocks special pricing, allows you to compare leasing and financing options, appraises your trade-in, pre-qualifies you for financing and allows you to be in full control of an online shopping process. In support of customers during these difficult times, VW is offering 0% APR for 72 months with no payments for 6 months, with approved credit.
Sincerely,
Fred Emich & The Emich Team
How to Purchase Online New Inventory Used Inventory Schedule Service