Emich VW New Location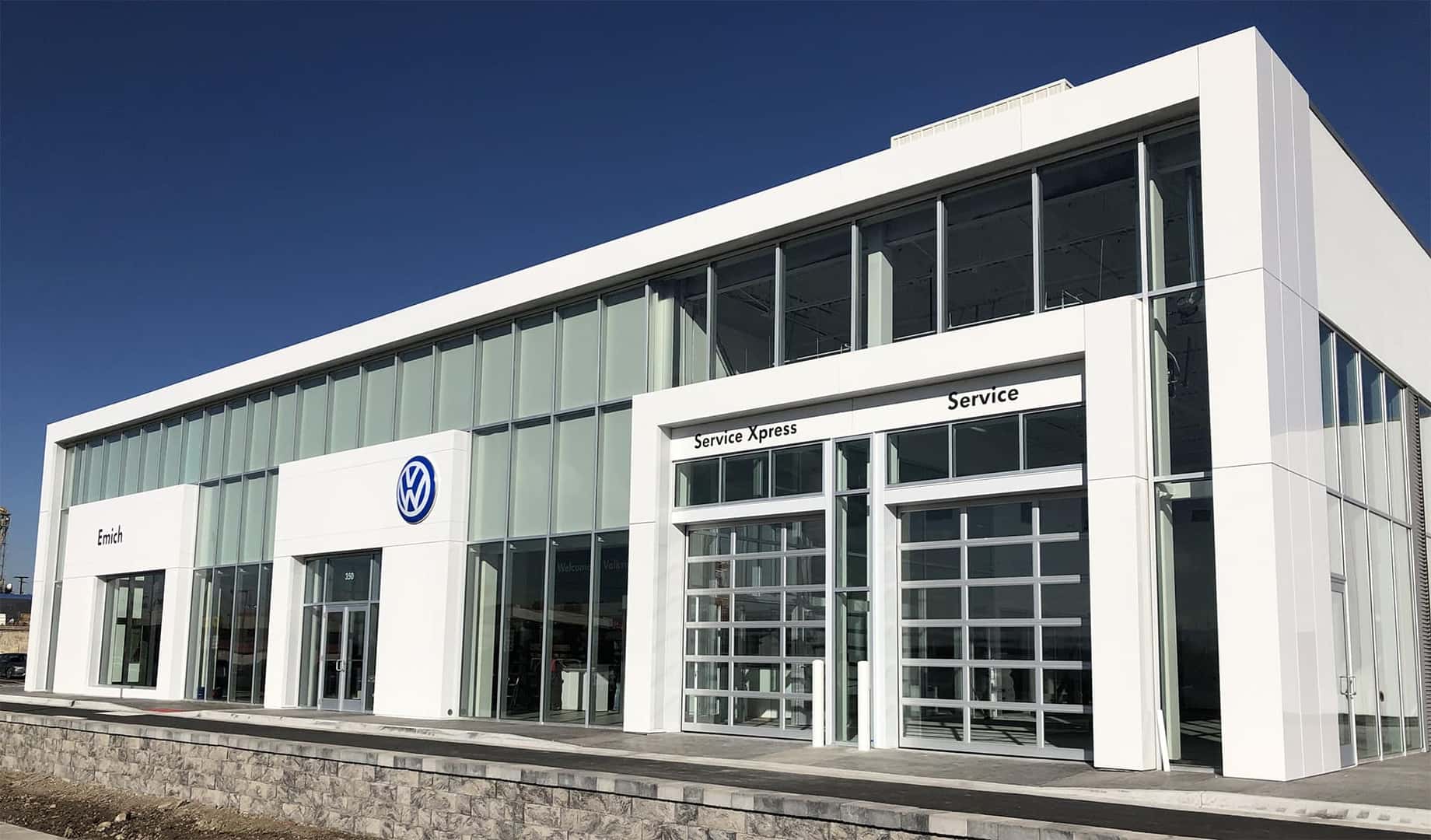 To better serve our loyal and future customers, Emich VW has moved our dealership into an expanded, updated, and convenient facility in Denver, Colorado. We've been in our exciting new home since February 11, 2019.
Emich VW New Address:
350 S. SANTA FE DR.
DENVER, CO 80223
With our sparkling new state-of-the-art facility, we'll be able to serve Denver, Littleton, Aurora, and beyond even better than before. With a larger service center and even more overall dealership space, we can not only enhance your shopping experience but also provide quicker maintenance and repairs. Here's a small overview of some of our amazing new amenities:
Easier Access thanks to two parking lot entrances, allowing you to visit us from either direction! Take the Santa Fe or Alameda exit from I-25 and we are right there!
70% more space
65% more service bays–that means shorter wait times for vehicle service!
Two alignment racks
New showroom focused around the customer experience
Multiple lounges and a dedicated business office
100% more customer parking
Enclosed service write-up area
Onsite car wash facility
Walking distance to, or from, RTD Light Rail
Check out some pictures of the new facility (and the build process) and then come pay us a visit soon! We offer convenient hours at our exciting new location. Let us show you why we've been the number one Volkswagen dealer in Colorado for years, and why we're only getting better.
UPDATE JANUARY 2019: Getting Close!
UPDATE NOVEMBER 2018: Really moving along now!
UPDATE JULY 2018: Starting to look like a real building!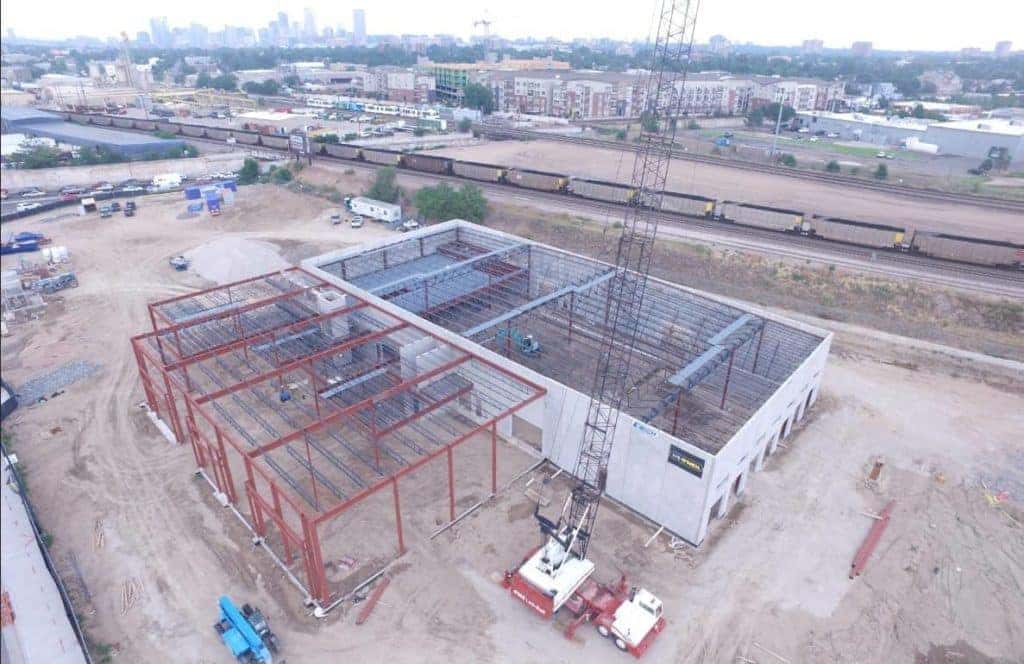 UPDATE JUNE 2018: Most of the underground prep work is done and we should be starting to erect some steel here soon!
December 2017- The area has been cleared of most surface debris and we are getting ready to start digging!