2019 to 2022 Volkswagen Golf R Comparison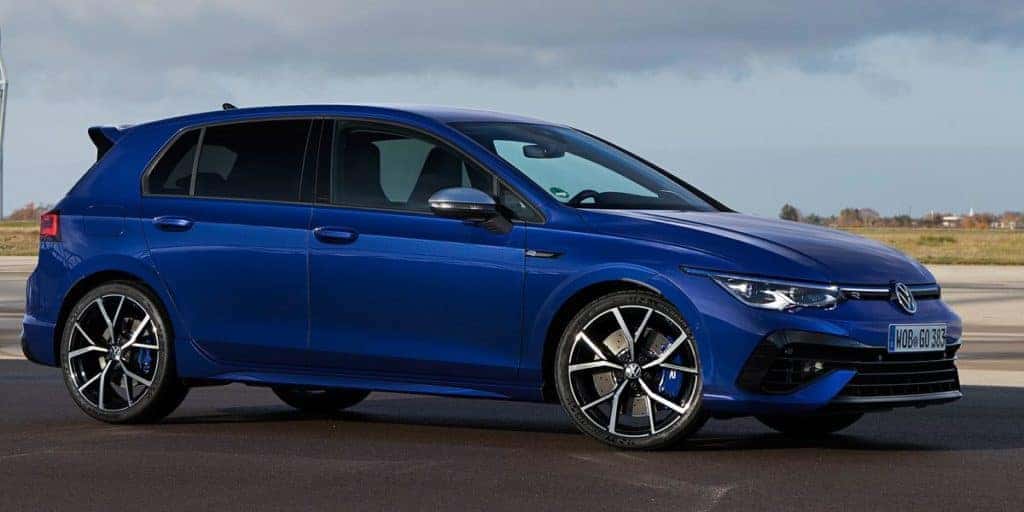 2022 VW Golf R vs. 2019 VW Golf R
Coming back from a long hiatus in the United States, the 2022 Volkswagen Golf R is the reintroduced elite hatchback option. A powerful engine backs a sleek and agile hatchback to create the ultimate vehicle option for the modern Denver Metro driver. Numerous implementations and evolutions in vehicle design and technology have made the 2022 version of the Golf R a completely new offering compared to its previous United States release of the 2019 model year.
Performance
While both the 2019 and the 2022 VW Golf R are equipped with a turbocharged 2.0L four-cylinder engine under the hood, the 2022 version sees significant power improvement. Going from the 288 horsepower in the 2019 model to the 315 horsepower that the 2022 version sports, drivers get a premium experience behind the wheel. Either a standard six-speed manual transmission or an optional seven-speed automatic transmission remain as the options for seamless power transfer from the engine to the wheels. Volkswagen has even kept the 4Motion® AWD system as the standard drivetrain option so that the hatchback maintains its excellence for Colorado conditions.
Exterior & Interior Features
The interior of the 2022 Golf R showcases how far VW design has come in the few years since the 2019 version of the excellent hatchback. The seating is incredibly supportive and is wrapped in Nappa leather to give the hatchback a refined and comfortable ride. Completely new for the 2022 model year of the Golf R is the innovative ambient lighting system that can be customized in 30 different colors. Much like its 2019 iteration, the interior packs plenty of passenger and cargo space for the occupants to have premier comfort and make large grocery runs a breeze. The 2022 Golf R will continue to push the immersive qualities that VW places into every one of its models with a wide array of infotainment and media applications accessible from the central 10-inch touchscreen system.
Safety Features
Many modern driver-assistance features will make the 2022 Golf R a treat to take around town for drivers who demand optimal safety. The front of the hatchback is protected with the combination of Forward Collision Warning and Automatic Emergency Braking. For the rear, Blind Spot Monitoring and Rear Cross-Traffic Alert will keep drivers updated on what is going on behind them to make informed merging decisions on the road. The 2022 Golf R will also use both Lane Departure Warning and Lane Keeping Assist to help prevent veering from lane to lane.
Learn More About the 2022 VW Golf R at Emich VW
Customers interested in learning more about how the upcoming 2022 VW Golf R will make their daily Colorado adventures much more enjoyable are encouraged to visit Emich VW. Conveniently located in Denver, we make shopping for new Volkswagen models a pleasant experience. Come see why we are a leading VW dealer in the Denver Metro region.