The Importance of Oil Changes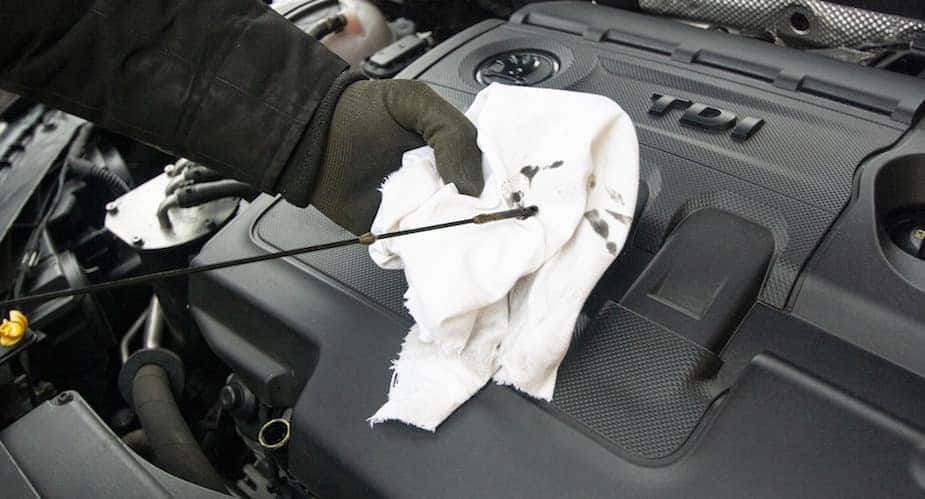 There's really no way to understate the importance of clean, high-quality oil to a car's engine: It's the blood that runs through the engine's veins. Without oil, your engine will fail.
Schedule VW Service
It's essential to your vehicle's health that it consistently gets oil changes. Flat tires can be replaced, dents can be repaired, but a burnt-out engine will cost you thousands. Fortunately, oil changes are quick, inexpensive ways to keep your car running better for longer. And with
Volkswagen Service Xpress
at Emich VW, they're even quicker–you don't even need an appointment!
Here's some reasons why frequent oil changes are so important.
Oil Maintains Engine Lubrication: One of oil's primary functions in the engine is to keep everything moving smoothly. Your engine is comprised of countless moving parts, all grinding away to get you where you need to go. Since every engine is different, it's important to know the right type of oil that will keep your car running–that can be found in your owner's manual.
Oil Prevents Overheating: Poor lubrication equals friction equals heat, and the last thing you want is an overheated engine. Keep your oil clean and fresh and it'll keep you from some very dangerous situations.
Oil Keeps the Engine Clean: This stems from the previous two. Dirt and grime always find their way into cars, and especially different engines. Oil will cut through all that and sweep up the grit that you don't want harming your engine, but that's also why it has to be changed frequently. Once it becomes saturated with all that dirt you're trying to get out, it loses its lubricating qualities.
Fresh Oil Improves Gas Mileage: An engine running clean, cool, and smoothly will be more efficient than one laboring under the stress of thick, dirty oil. The difference can be as much as a mile or two per gallon–which goes a long way over time, especially for your wallet.
Oil Changes Make Your Car Last Longer: Because the engine is running healthier for all of the above reasons, the car will last longer. That's why it's so important to keep a consistent oil change schedule, usually every 10,000 miles depending on the car, its age, and the oil used.
If it's time for your Volkswagen to get an oil change, visit the service department here at Emich VW. At our Denver area VW service center, we also offer occasional Volkswagen service specials to help you save even more money on your visit. Stop in soon to help keep your VW running well for a long time!
Schedule VW Service