Tips for Road-Tripping With Pets From Your Denver VW Experts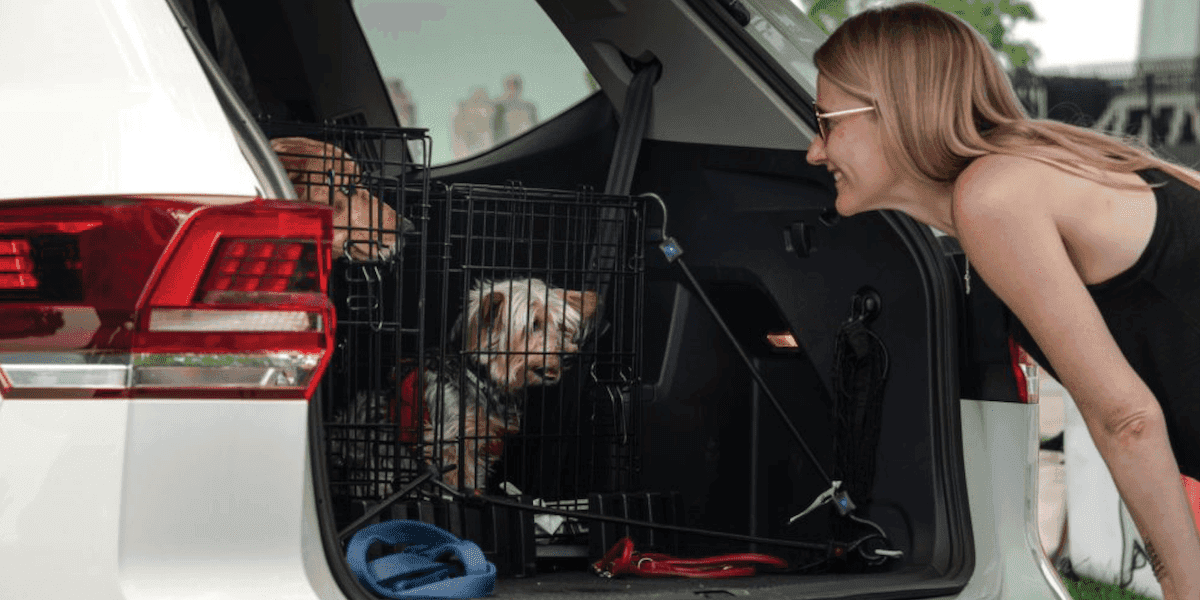 When you're getting ready to tackle your next big adventure, why leave your pet behind? Your pooch or cat can come along for the ride in your Volkswagen, and the Emich VW dealership in Denver is here to provide tips to ensure a smooth ride for all those on board.
Pet-Safe Road Trip Tips
Just as a human passenger's safety is endangered when left unbuckled, your pet could be at risk in the event of a collision. Safely secure your pets with a travel harness or car seat to make sure they stay safe and sound while you hit the road.
Additionally, make sure that your travel harness/product has been crash-tested by accredited third-party technicians.
Stow your pet carrier in the space between the front and back seat, only buckling it in with a seatbelt if it was designed to do so. Avoid keeping the carrier in the passenger seat, as doing so could lead to it being crushed if airbags are deployed.
Have a pet first-aid kit on hand if you're braving the great outdoors and certain amenities may be unavailable along the way. It can also be helpful to keep vaccination and health records with you and locate veterinarians that are on your route and/or near your destination.
If your cat is coming with you on a longer drive, keep an in-car litter box.
Never leave your pet in a parked vehicle. Even with the windows cracked, heatstroke can set in for your pet in a matter of minutes. Same goes for extreme cold; pets can become hypothermic as they lose body heat — even with that extra layer of fur.
Microchip your pet and make sure to have your contact information on his or her collar.
Take Your Pet Along in Your Volkswagen
At Emich Volkswagen, we understand that Denver area drivers consider their pets part of the family. That's why we are committed to ensuring you and your pet have a safe ride, no matter where you're headed. You may also want to make sure your VW is operating properly before you take on a longer journey, so don't hesitate to schedule service with our trained service professionals.
To learn more about transporting pets in your Volkswagen, whether you're driving a Beetle or an Atlas, please don't hesitate to contact us today!