The VW Microbus is Back!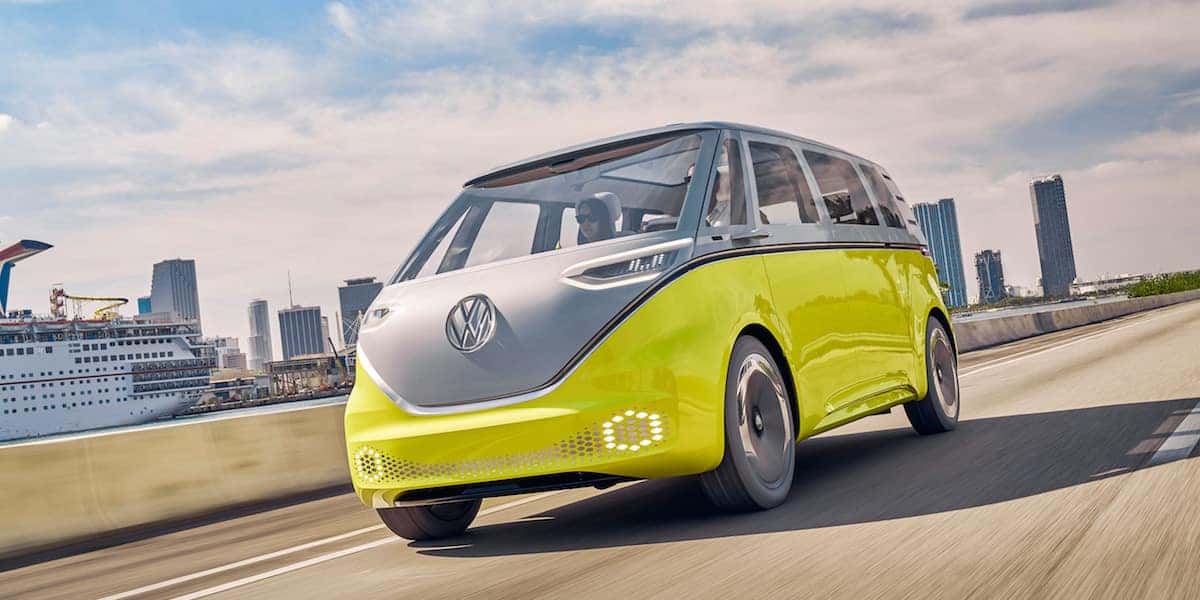 Model year 2022 welcomes back a fan favorite, the Volkswagen Microbus! Redesigned and re-imagined, this all-electric bus will get you feeling groovy with its modern twist. The VW I.D. Buzz Concept will be launched as part of Volkswagen's Modular Electric Drive platform, but it will maintain classic elements expected of the vintage ride. Our Denver VW dealership has more information about the I.D. Buzz; check out some of the features you can take advantage of come 2022.
Retro-Inspired With The Future in Mind
The VW Bus pays homage to its iconic past while simultaneously moving into the future. Expected features include a retractable steering wheel and a head-up display with augmented reality. As it had during its production run in the mid-twentieth century, the Microbus will offer ample seating space, with three rows that can be reconfigured, laid down, or removed to accommodate more cargo.
Exterior features are expected to include LED headlights with hexagonal components that work as "eyes" to indicate the I.D. Buzz's status. Twenty-two-inch wheels and near-zero body overhangs further complete the look, seamlessly integrating modern and classic VW designs.
Being environmentally conscious does not mean sacrificing performance, as the new VW Bus' electric motor will produce an impressive 369 horsepower. Also equipped with all-wheel drive, the 111 kWh battery can be recharged to reach 80 percent in 30 minutes with a VW fast charger. When given time to fully charge, the I.D. Buzz is anticipated to keep you cruising for approximately 300 miles.
Take On Littleton Roads in the VW Microbus Come 2022
Our team at Emich Volkswagen is ready to step into the timewarp when the revamped ID. Buzz hits the road in 2022. In the meantime, take a second to check out other exciting options in our new VW inventory. For more information about our available VW models or this blast from the past, please don't hesitate to contact us today!