Emich Volkswagen Denver Dealership Holiday Hours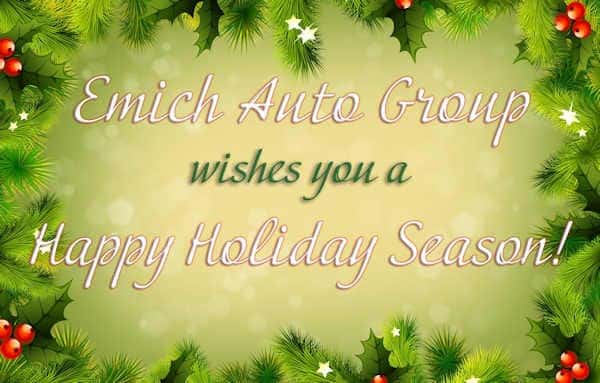 Here at Emich Volkswagen in Denver, Colorado we want to wish you a happy holiday season, from our dealership family to you!  In order to spend a relaxing holiday with our families, we will be closed on Christmas Day.  We will reopen on Thursday December 26th to continue offering great deals on brand new Volkswagen purchases and leases for you! Our Service and Parts Department will also be closed on New Year's Day.
We hope that you have a joyous and stress-free holiday season – whether you're staying home or you're going on a road trip.  If you're planning a trip to grandma's house, make sure you plan out your route accordingly, which includes looking at the weather forecast.  If you haven't brought your VW vehicle in for a look over, now is the best time to do it!  Our service center employees are standing by ready to help you with a full visual examination of your vehicle and with recommendations on if anything needs to be serviced before your travels.  Make sure to make an appointment to bring your VW in before the holidays!