Join Emich VW for the October Emich Track Day in Byers, Colorado!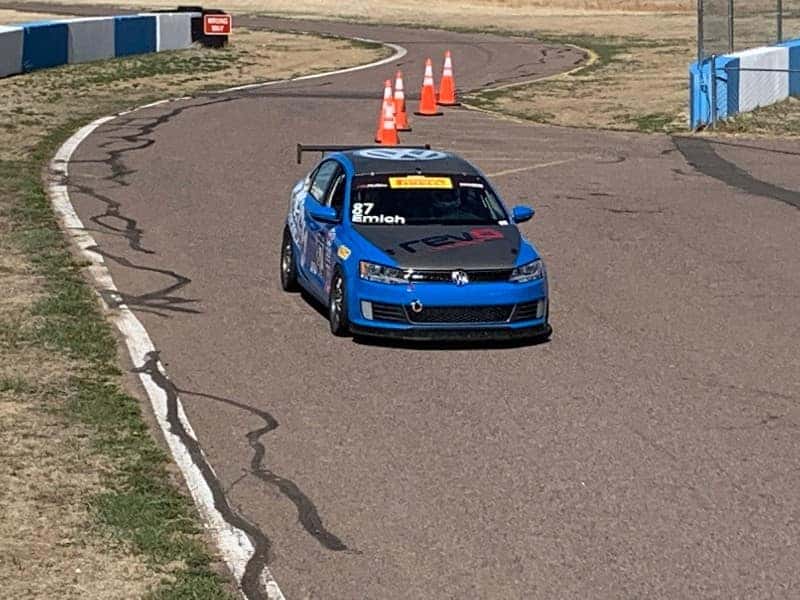 Take Part in the October Emich Track Day in Byers, CO
An event that Emich Volkswagen in Denver, CO, and the rest of the Emich dealerships wait for every year is almost here! The second Emich Track Day is set for Sunday, October 16th at High Plains Raceway in Byers, Colorado. We love holding these events as we enjoy getting to experience drivers getting the most out of their favorite vehicles around a controlled driving environment. If you are looking for something to do in October as the weather cools down, consider signing up for this limited event! With spots getting filled, don't miss out on this chance to have a fun day with fellow performance-minded enthusiasts!
Information on the October Emich Track Day
Packages – When you visit the Registration page on the Emich Track Day website, you will notice there are three different packages available. The morning package for $120 and the afternoon package for $120. If you plan on spending the whole day with us, you can get all day for $160. Please note that you will be paying for each driver, and not each vehicle being taken on the track. 
High Plains Raceway – The course that the Emich Track Day has called home, High Plains Raceway is like a driver's paradise away from the hustle and bustle of the big cities. Located in Byers, the drive out to the track is well worth it as you get to take your vehicle around a well-maintained and diverse course. With plenty of straightaways and turns to test your driving skill, participants have enjoyed taking part in this event every year!
Rules – Emich VW would like to emphasize that the Emich Track Day is not a racing event. We want drivers to enjoy spending time getting to zip around the track, but don't want them to think they are doing dedicated racing. Additionally, there are mandatory driver's meetings held before the start of each set of driving sessions. The purpose of these meeting is to ensure that everyone has an enjoyable and safe time on the track, so these must be attended to be allowed to drive. All drivers must also wear helmets at all times to be able to take part.