Register for the April 23rd Emich Track Day Today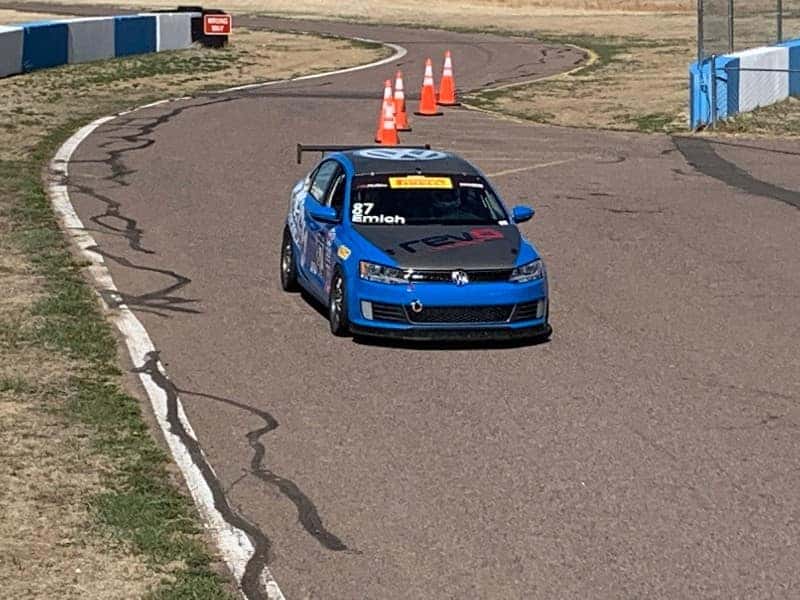 Join Emich VW for the First Emich Track Day of 2023
Emich Volkswagen in Denver and the rest of the Emich Automotive Group are gearing up for the first Emich Track Day of 2023. This event is for those of you who want to have a controlled environment to bring your performance vehicle to. High Plains Raceway in Byers, CO, is home to the event for another year, and we love the blend of straightaways and turns. Please note that this is a private event, and you must be registered in advance. Registration can be done here. 
Details About the Emich Track Day
Between the three different packages we have available, you can cater your time with us better. We have morning-only and afternoon-only packages for $100. If you want to spend the day with us out in Byers, our all-day package is $150. Gates open at 7:30 am and sign-in for each session starts around an hour before the start of the track time. Most importantly, mandatory driver's meetings are approximately 30 minutes before the start of each session. All-day and morning participants have theirs around 8:30 am, while afternoon participants will have theirs around 12:30 pm. For more information on the important details you should know before you arrive, please view the page we have linked.