Spots Still Available for the Emich Track Day this Weekend at High Plains Raceway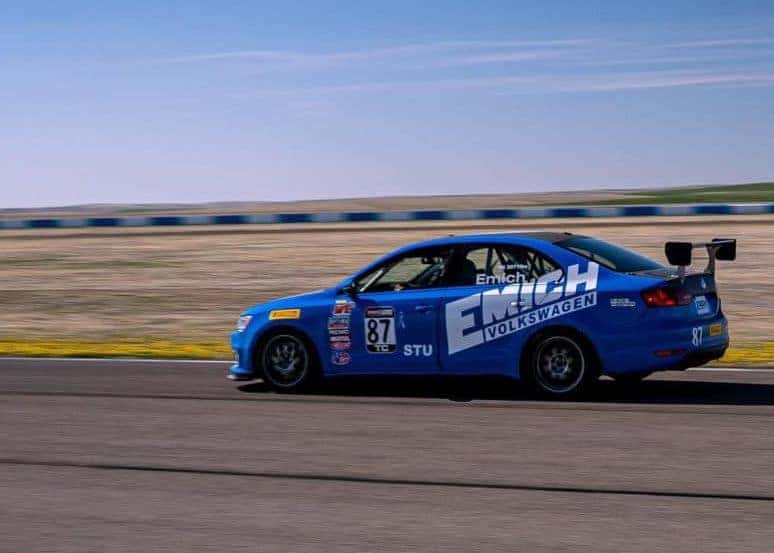 Register for this Weekend's Emich Track Day in Byers, CO
The second Emich Track Day of 2022 is this weekend on Sunday, October 16th. Join Emich Volkswagen and the rest of the Emich Automotive Group out in Byers, CO, for a day full of performance driving at the High Plains Raceway. There are still spots remaining if you want to take part in this exciting event. The weather is forecasted to be beautiful that day!  As there will be no walk-ins allowed to the Emich Track Day, make sure you get your spot claimed ahead of time!
Details About the October Emich Track Day
Session Package Information – When you visit the Registration page on the Emich Track Day website to get your spot claimed, you will find three different options to choose from. You can spend just the morning or just the afternoon with us for $120 per driver if you want to slot a bit of your Sunday in for some exhilarating experiences. If you are planning on spending all day with us, you can get both sessions for $160 per driver. 
Course Details – High Plains Raceway has been the location for our Emich Track Day events for many years now, and we are excited to head back for another day full of fun! Set in Byers, this is an oasis for drivers who want to experience the most of what their favorite vehicles can do. You will get to take your vehicle around the various corners and straightaways that the 2.5-mile road course has to offer. 
Important Event Information – On October 16th, the gates to the course will open at 7:30 am for registrants to start entering. Registration for the morning sessions will start at 8 am, while afternoon registration starts at noon. Most importantly are the mandatory driver's meetings that start approximately 30 minutes before the start of each session. Be sure to pay attention to information about these meetings, as you will only be allowed to drive if you attend.