Helpful Tips for Taking Your Pet on Your Next Family Vacation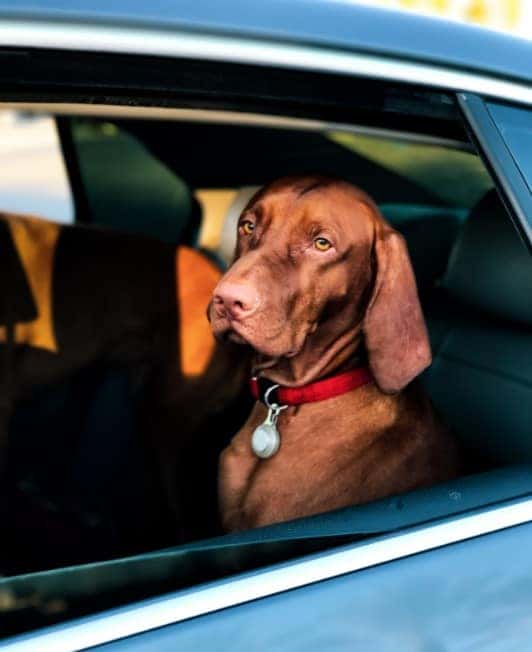 Keeping Your Pet Happy & Safe While in the Car
With vacation season in Colorado starting to happen, you might want to bring your furry, four-legged family members with you to your favorite destinations. Volkswagen has spacious car and SUV options that make it perfect for the whole family, including your pet.  Emich Volkswagen in Denver, CO, would like to help you keep your pets safe and happy while undertaking long car trips. Just like the rest of your family, your pet needs a special level of care to ensure that they are secured for those journeys that you plan on going on. From safety devices to extra provisions, taking your pet in your family Volkswagen can be an enjoyable experience for everyone in the vehicle!
Tips for a Satisfying Trip with Your Pet
Purchase Special Travel Products – A conventional seatbelt is not going to keep your pet restrained and safe while on the go. If you are looking to take your furry companion on your next vacation, look into a highly rated car harness or carrier that will ensure your pet is as safe as it can possibly be. Investing in a special floor mat and extra bed for traveling can also make the experience of taking your pet with you much more enjoyable.
Bring Your Pet's Favorite Toys – Traveling in a confined space can be stressful for your pet, especially if they aren't used to doing so. As a way to keep them distracted, make sure you bring along several of your pet's favorite toys or other items such as blankets. Having that sense of familiarity can not only keep your pet happy but reduce their stress levels to keep the trip as pleasant as possible for everyone in the vehicle.   Don't forget to take any specialized foods in your pet's diet or medicaations they need too.
Practice Good Travel Habits – It can be easy to forget that your furry companion is traveling with you when you and your family rush into a convenience store during a fuel fill-up to get some snacks for the journey. With the weather getting warmer across the country, it is always dangerous to leave your pet in the vehicle while it is shut off and the windows are rolled up. If possible, have a family member stay outside with the pet while the others go inside. Additionally, make sure that you plan your stops and hotels in advance if possible. This way, you can ensure you are getting convenient, pet-friendly options.
(Photo Credit: Pexels)