Volkswagen Announces Exciting New VW Taos SUV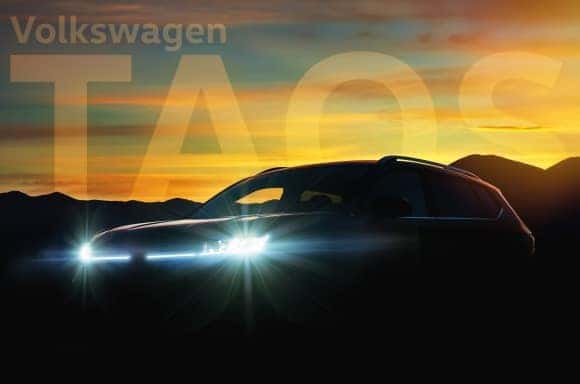 Volkswagen has recently announced the name of their newest compact SUV. The new vehicle from the German manufacturer will be called the Volkswagen Taos. Inspired by the town of Taos, New Mexico, this new SUV was designed to be ideal for the North American consumer. The Taos will be a compact SUV that slots right below the Tiguan in the Volkswagen lineup. It is also part of VW's newest marketing strategy of doubling-up their SUV fleet.  
In the recent reveal announcement by Volkswagen, they noted that their choice of name for the Taos should appeal to the North American consumer. Taos is a town in the United States known for the Rio Grande Gorge and the Sangre De Cristo mountains. The town is also filled with history with a Native American community that dates over 1,000 years. All these facts were mentioned as the primary reasons for giving the new Taos its name. Volkswagen also noted that the Taos is built to please the North American driver. They promise the newest SUV will offer excellent fuel economy and advanced infotainment features. The announcement also noted that several packages will be available for the Taos upon release.  
The official reveal of the Volkswagen Taos is slated for October 13th. Emich VW in Denver, Colorado will be sure to keep our customers updated when information on the newest compact SUV is announced. We will also be carrying the Taos when it is released to the public. Keep checking in with Emich VW as more details are revealed about the Taos, including pricing and extra information on what drivers can expect from the SUV.