Volkswagen Tarok Concept Pickup Revealed at Auto Show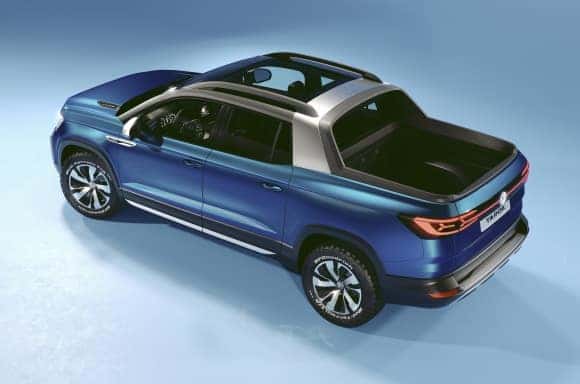 Volkswagen has introduced an exciting new concept at the New York International Auto Show.  This concept, the VW Tarok concept, is a compact unibody-design pickup truck.  At this time, there is a plan for this vehicle to debut in the South American market but no plans for it in North America.  The presentation at the NY Int'l Auto Show will help VW gauge the interest in this vehicle and judge the U.S. market reaction to a VW-produced entry-level pickup.  The Tarok concept is built on the very popular and effective MQB platform and offers some exciting innovations.  The truck bed has a versatile load area with the ability for the space to be enlarged into the rear cabin area.  This can be done by using the newly-developed mechanism to fold the bottom of the passenger cabin rear panel and create an area for longer items to stretch into the cabin area.  This is an exciting design feature!
THIS IS A CONCEPT VEHICLE AND IS NOT CURRENTLY AVAILABLE FOR PURCHASE.