Volkswagen Drive Easy Program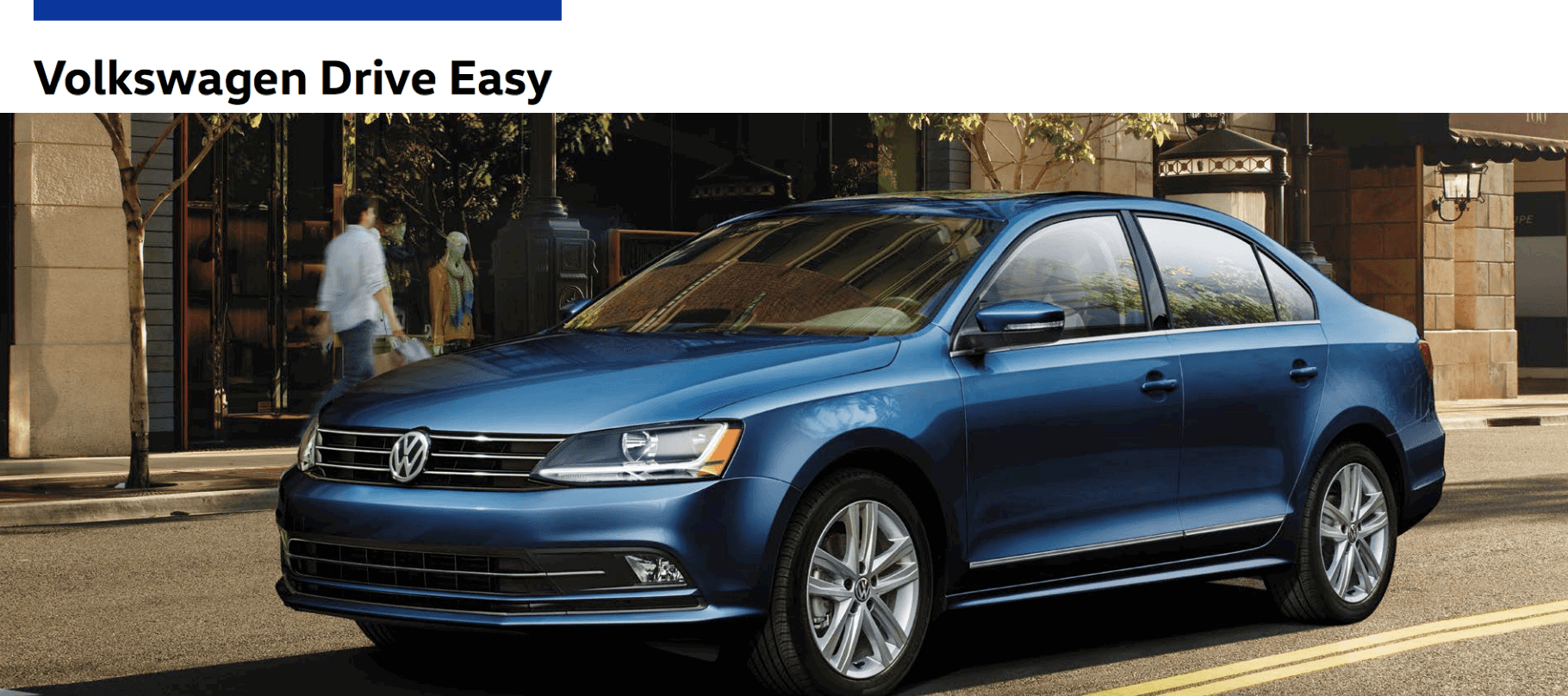 At our Littleton area Volkswagen dealer and service center, we never underestimate the value of peace of mind. New VW vehicles area blast to drive, and you are free to enjoy your ride even more when you know your brand and dealership stand by your vehicle every step of the way.
That's why Emich VW offers an array of Volkswagen Drive Easy protection plans for you to choose from. New car buyers and lessees can select plans that cover any concerns they may have for their new car, from basics like wheel and tire protection all the way up to comprehensive service plans.
Here are the nine distinct Drive Easy protection plans we offer:
Vehicle Service Protection: To cover against unexpected service expenses on your new Volkswagen.
CPO Vehicle Service Protection: Unexpected service coverage for your certified pre-owned VW.
Term Protection: No-deduction parts and labor for routine procedures for up to four years or 60,000 miles.
Lease-End Protection: To guard against extra fees when returning your leased vehicle.
Guaranteed Asset Protection: To protect against any potential insurance and financing gap in case an emergency happens to your car.
Tire and Wheel Protection with Optional Cosmetic Coverage: If your tires or wheels are ever damaged due to road hazards we'll repair or replace them for up to seven years.
Theft Protection: Your insurance won't always cover you 100% if a theft occurs. We provide you a theft-deterrent and identification product, plus a Limited Warranty that gives you up to a $5,000 benefit.
Key Protection: Lose your keys often? With Key Protection, don't worry about it: We'll give you no-charge replacements.
Multi-Coverage Protection: Combine Key Protection and Tire and Wheel Protection with Dent Protection and Windshield Protection.
Drive Easy with Emich VW's Protection Plans
Whatever phobias you have about your car, feel free to erase them with a great Drive Easy protection. They're all part of our commitment to your satisfaction. So if you're looking for a vehicle you'll love with the backing you'll trust, check out our huge selection of great Volkswagen cars for sale near Littleton.