2019 Volkswagen Golf Alltrack Ready For Your Colorado Adventures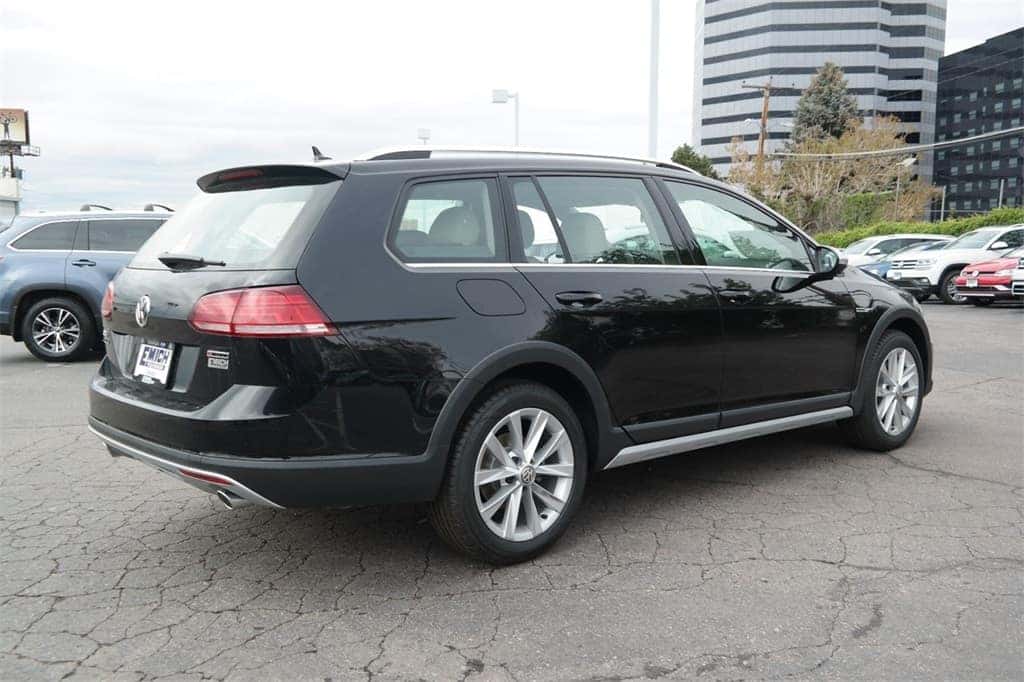 Not every vehicle is right for your Colorado driving….  They don't all have capable all-wheel drive to adjust to the changing road conditions.  They don't all have plenty of cargo space to carry your camping supplies.  They don't all have an efficient yet powerful engine that will save you at the fuel pump.   The 2019 Volkswagen Golf Alltrack has all that and more!
This spacious and energetic VW wagon is filled with excellent features paired with super performance.  You can count on the Golf Alltrack for the versatility, power, and capability.  The Golf Alltrack will wow you with the 4Motion AWD system which can effectively transfer torque between the front and rear wheels as needed.  This will provide you reliable traction and stability to handle the upcoming Colorado winter!  This system can adapt to the road conditions as they demand it without the driver having to do anything but focus on the drive.
The off-road mode is also ready and able to take on a variety of road conditions for your Colorado adventures!  In off-road mode, you get assistance with descending steep grades through the Hill Descent Control feature.  This system can apply the brakes as needed to provide optimal control.  It helps you keep the vehicle at a controlled speed for hill descent.  You can choose the available 6-speed manual transmission for a sportier, more hands-on driving experience.
Visit Emich Volkswagen in Denver, CO for a test drive of the 2019 Volkswagen Golf Alltrack today.  We have a super selection for you to choose from, so you can find one that has exactly what you want.  No matter which Alltrack you  choose, you will be getting the capability and versatility that comes standard on each!