Experience a Superior Sedan with the 2022 VW Arteon at Emich Volkswagen in Denver, CO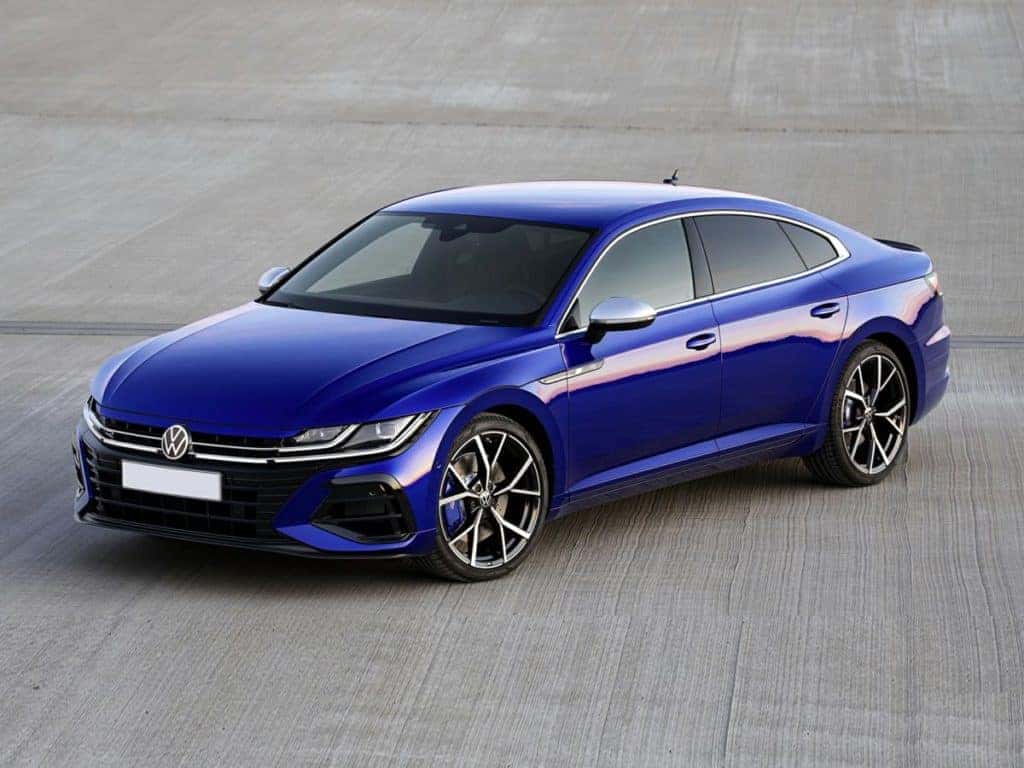 Experience a Quality Sedan with the 2022 VW Arteon in Colorado
For a premium cruising experience around town or on the highway, a sleek sedan is a great way to have the best ride around Colorado. Behind the wheel of a 2022 Volkswagen Arteon SEL R-Line like the one we have at Emich VW ; you can have a vehicle that provides exciting performance while also catering to your more upscale needs. The spaciousness of the Arteon meets a wide array of interior features to ensure that everyone in the sedan is treated to an interactive and comfortable cabin. Emich VW is proud to be a leading Denver Metro Volkswagen dealer because we make the process of purchasing a new vehicle like the 2022 Arteon a hassle-free experience. 
What Makes the 2022 Arteon So Special in the Denver Metro Area?
Vibrant All-Around Performance – A vehicle that does everything well, the Arteon SEL R-Line is a performance-minded driver's dream. Equipped with an energetic 2.0L turbocharged four-cylinder engine, the Arteon zips around with a satisfying burst of speed with every press of the accelerator. The Tiptronic seven-speed automatic transmission amplifies the excitement of the powertrain by keeping acceleration seamless. Looking for a premium sedan that can be confidently driven all year long in Colorado? The AWD platform the Arteon rides on aids in your ability to respond to slippery road conditions such as rain or snow.
Fuel-Efficient – Often times when you purchase a sporty vehicle, you are making a sacrifice in fuel economy to do so. The same is true with AWD vehicles. However, with the 2022 VW Arteon, you are still getting the excellent fuel-efficient vehicle that you come to expect from other modern VW vehicles. Boasting an EPA-estimated 22 MPG city/30 MPG highway fuel economy, you get to spend more time enjoying the elite vehicle you are piloting between fuel fill-ups!
Loaded Interior Quality – Not only does the 2022 Arteon provide you and your family with an energetic ride around Colorado, but the spacious cabin comes equipped with a whole host of interior amenities. High-quality leather upholsters every seat, while the front passengers also get the comfortable benefits of heated functionality. From the centralized touchscreen display, numerous premium convenience and media applications are accessible. These include integrated navigation and satellite radio. The Arteon also proves to be a mobile entertainment center thanks to the inclusion of a Wi-Fi hotspot. 
(Photo Credit: Emich)