2022 VW Golf GTI Hatchback Earns Coveted Honor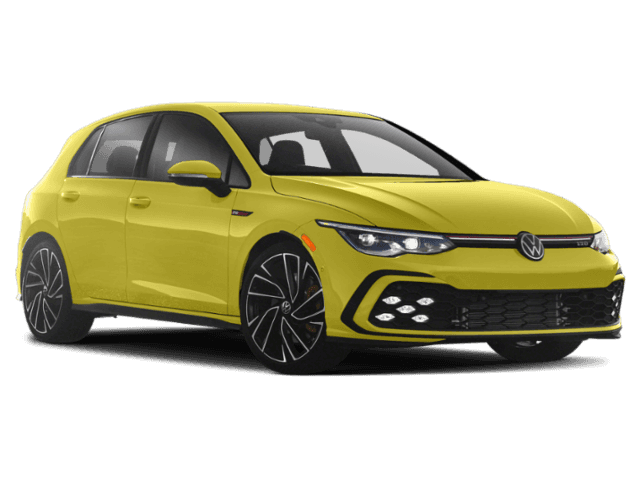 Volkswagen Model Earns Another Significant Honor
Continuing a trend of excellence that expands across its entire lineup, Volkswagen has recently seen one of its flagship vehicles placed on a favorable list once again. The 2022 Volkswagen Golf GTI is the sportiest version of the hot hatchback yet, with its familiar design paired with plenty of modern performance enhancements. As a result, the reputable Car and Driver magazine has given the newest iteration of the Golf GTI a spot on their coveted, "10Best" list. Highlighting the newest vehicles that stand out from the rest of the competition, this is the 16th straight year that the Golf GTI finds itself among the entrants showcased on the list. Emich VW in Denver, CO is proud to be a leading local carrier of these sensational hatchbacks.
Reasons for Outstanding Reputation
Being the newest version of the legendary hatchback, the 2022 VW Golf GTI has received modern implements that push the envelope of what fans of previous models have come to expect. Starting with its new powertrain that is led by a 2.0L TSI® engine that generates 241 horsepower of on-demand performance that makes cruising around town a thrilling experience. Whether equipped with the standard six-speed manual or the optional seven-speed DSG® transmission, the Golf GTI delivers a memorable cruising feel wherever it goes.
An element of the 2022 Golf GTI that received such favorable reviews and placed the hatchback on the "10Best" list was its new electronic implements and design. Built on the Mk8 platform, the 2022 version of the Golf GTI brings drivers a new way to tackle their everyday drives with refinement and confidence. Introducing a new XDS® electronic differential lock and an available DCC® active dampening system, the Golf GTI responds to driver steering inputs sharply to maximize the handling capabilities that the vehicle exhibits on virtually any road surface. Other welcome additions to the Mk8 platform are found inside the cabin. A redesigned series of driver displays are all linked digitally to create a highly customizable array of information and visual appeal that best suits the driver at all times.
Learn More About the 2022 VW Golf GTI at Emich VW
Cruising around Colorado in a vehicle like the 2022 Volkswagen Golf GTI that has continued to stand apart from the rest of the competition is a worthwhile experience for any Denver Metro consumer. If you are ready to get behind the wheel of a new 2022 Golf GTI and make every adventure more thrilling, visit Emich VW in Denver, CO today. Our sales team is ready to answer any additional questions you might have on the hatchback and get you the perfect model ordered as soon as possible. We are a leading Volkswagen dealer in the Rocky Mountain region because our customers trust that they are getting the type of service and attention that they deserve when they shop with us.