Purchase the 2022 Volkswagen Golf GTI Hatchback Today at Emich VW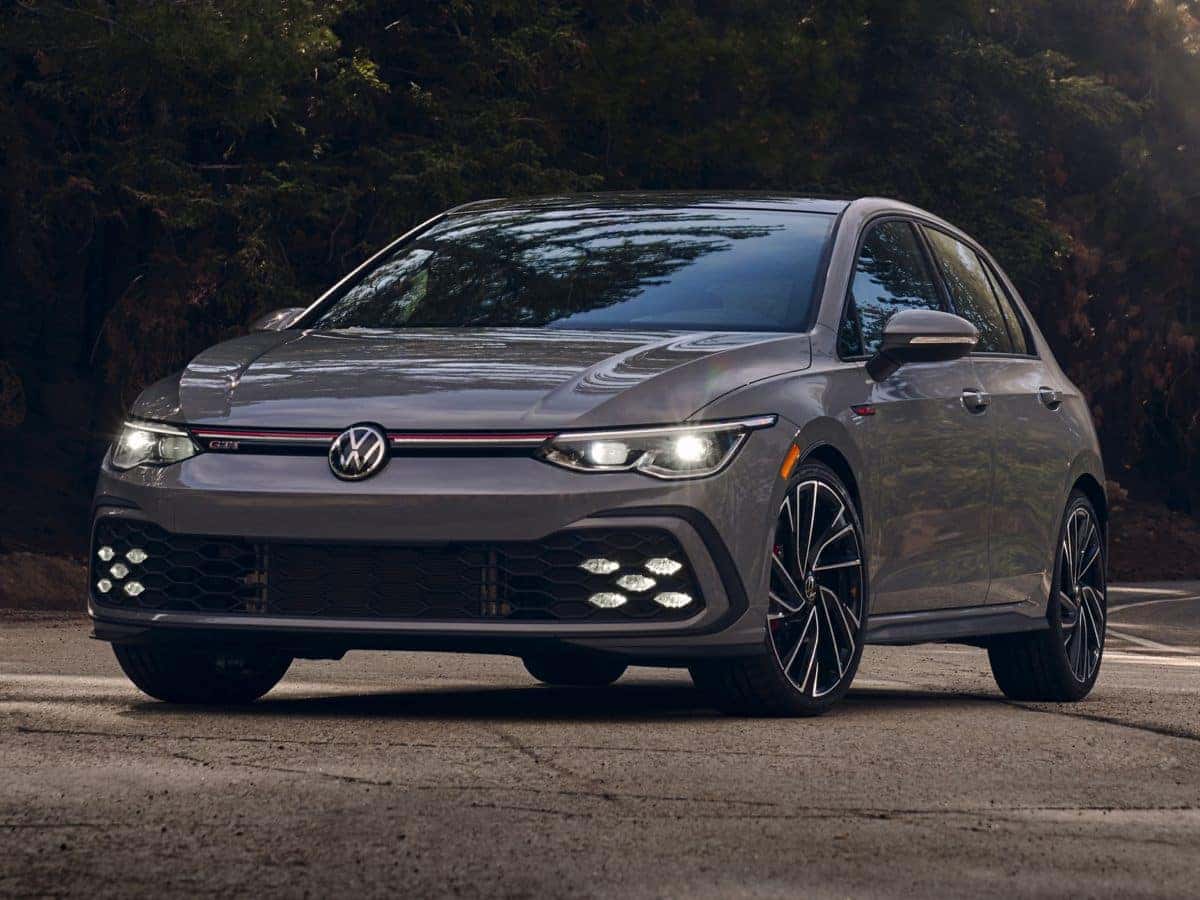 Experience Top Colorado Driving in the 2022 Golf GTI Hatchback
The revamped 2022 VW Golf GTI hatchback puts that sporty feeling into the functional body style. Getting behind the wheel of one is a sensation that you will adore while navigating the Denver Metro area and all around Colorado. Emich Volkswagen in Denver, CO, is the go-to dealership in the region for you to shop for a new Volkswagen vehicle like the 2022 Golf GTI. If you are looking to treat yourself and your family to a premier cruising experience, then the newest iteration of the VW hatchback is ready to cater to you!
Making Memories in a Sporty Volkswagen Hatchback
Fitted with a new 2.0L turbocharged four-cylinder engine under the hood of the vehicle, the 2022 Golf GTI pleasantly zips around town or the highway with plenty of acceleration. Equipped with a standard six-speed manual transmission, you get to directly control how you apply the vehicle's performance for maximum enjoyment. With an EPA-estimated 24 MPG city/34 MPG highway fuel economy as well, you are getting a vehicle that will let you spend more time on the road in between fill-ups. Heated front seating and Adaptive Cruise Control add modern convenience to the Golf GTI for an all-encompassing ride. The result is a vehicle that caters to you in every aspect of the ride. 
Stop by Emich VW for More Information on the 2022 Volkswagen Golf GTI
When you visit Emich Volkswagen in Denver, Colorado for your vehicle shopping needs, you are choosing to work with a team who wants to make sure you have the best experience in the Denver Metro region. We invite you to stop by our dealership and ask one of our sales team members about how we can make your time with us as hassle-free and informative as possible. The 2022 Volkswagen Golf GTI is a premier hatchback option for any discerning Colorado family. Treat yourself to a top driving experience with a new sporty vehicle!