Shop for the 2023 Volkswagen Golf GTI Autobahn Hatchback for Superior Driving in Colorado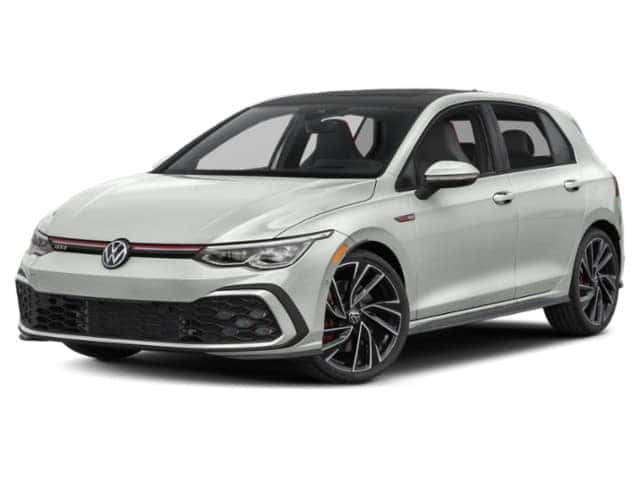 Own the Sporty 2023 VW Golf GTI Autobahn Today at Emich VW in Denver, CO
Embrace the perfect balance of performance and practicality with the 2023 Volkswagen Golf GTI Autobahn, available at Emich VW in Denver, Colorado. This exceptional hatchback combines the racing-inspired capabilities of the VW Golf R with the everyday usability of the iconic Golf GTI lineup. If you want to get yourself behind the wheel of this exceptional family vehicle today, visit our convenient Denver Metro dealership to start shopping.
Reasons to Own the 2023 Volkswagen Golf GTI Autobahn
Under the hood, the 2023 Golf GTI Autobahn boasts a turbocharged 2.0L four-cylinder engine that delivers an impressive 241 horsepower, ensuring a lively performance every time you hit the road. Fuel efficiency is another strong suit of this hatchback, with an estimated city MPG of 23 and an estimated highway MPG of 32. Whether you're cruising through the streets of Denver or exploring the natural beauty of Colorado, the 2023 Golf GTI Autobahn is the perfect companion for all your adventures.
Designed with the driver in mind, the 2023 Volkswagen Golf GTI Autobahn offers a range of advanced features and technologies to enhance your driving experience. Take the perforated Vienna leather seating upholstery for example adding a sophisticated look and overall feel to the everyday cabin experience of the hatchback. The front seating even offers heated functionality for you to enjoy. Plentiful infotainment amenities are also found within the Golf GTI. From the integrated Wi-Fi hotspot to the onboard infotainment system that is equipped with integrated navigation and other high-end applications, there is a substantial amount of interaction that passengers will enjoy while on the go.
Emich VW is a Leading Denver Metro Destination for New Volkswagen Sales
Don't miss out on the opportunity to experience the dynamic performance and practicality of the 2023 VW Golf GTI Autobahn. Visit Emich Volkswagen in Denver, Colorado to discover this remarkable hatchback for yourself. Schedule a test drive today and let the 2023 VW Golf GTI Autobahn impress you with its unmatched style, power, and versatility!