Happy New Year Colorado from the Emich VW Staff!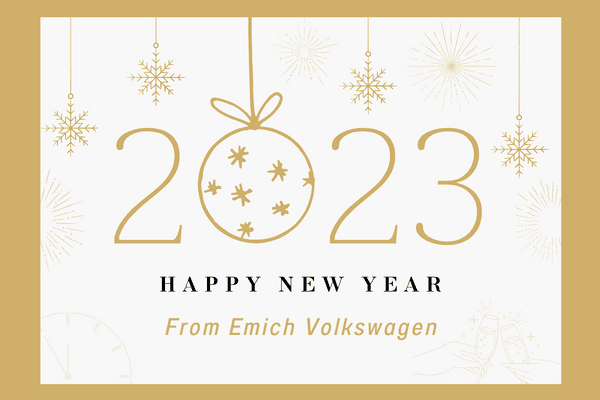 From the Emich VW Staff, Happy New Year Colorado
Emich Volkswagen in Denver has had many reasons to be thankful for the excellent 2022 we had in Colorado. Our great customers trusting us with their vehicle purchases and servicing needs has helped make us a leader in the Denver Metro region for customer service. So from all of us at our convenient location, we wish you and your family a Happy New Year! Going into 2023, we hope that you have some New Year's resolutions that are Volkswagen-related. Whether they include finding that dream Volkswagen to get your 2023 started right or you plan on making an emphasis on better care for your current Volkswagen, let Emich VW help you. We want to be a part of your 2023 vehicle journey during all stages of it!