Innovative Driver Assistance Features Enhance 2019 VW Passat Ownership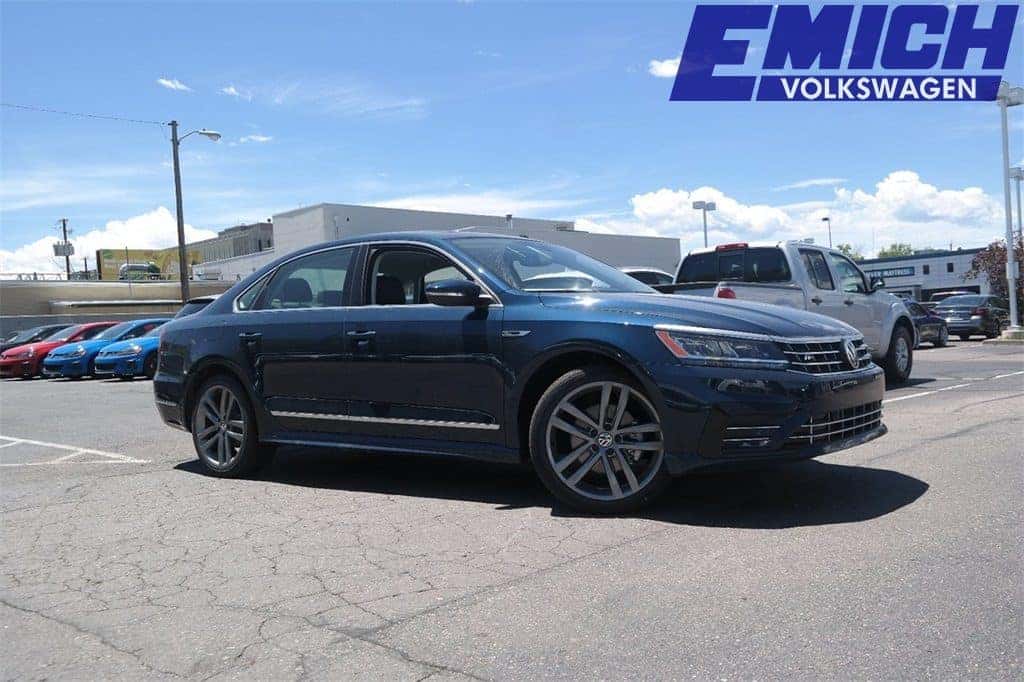 If you're looking for a sedan that offers a spacious interior, an attractive exterior, useful user technologies, and all for an affordable price tag, there is an amazing option for you! The 2019 Volkswagen Passat offers all of that and more. The Passat even has impressive safety features both standard and optional to get you to your destination safely, no matter how long the drive. The Passat earned a 5-star overall safety rating from the National Highway Traffic Safety Administration (NHTSA). Visit Emich VW in Denver, Colorado today and let us tell you more about these great features available when you buy a VW Passat.
Blind Spot Monitoring System – If your Passat senses you are changing lanes while someone is in your blind spot, it will alert you audibly and visually. If you have the optional Lane Keep Assist feature, this can counter-steer if you are still attempting to change lanes with a vehicle in your blind spot.
Adaptive Cruise Control – This is an available feature with heightened sensing capabilities. Not only can you set the speed and the preferred distance to stay from the vehicle in front of you into your cruise control, but the equipped sensors will detect if the vehicle in front of you is slowing down and adjust your speed to match.
Rear Traffic Alert – This is an excellent assistant for backing. Pair this with the available rearview camera system and you'll be a more confident backer. The rear traffic alert has sensors that will alert you to a vehicle crossing behind your Passat, and the system can even help you brake!