Order the Limited-Edition 20th Anniversary VW Golf R at Emich Volkswagen Today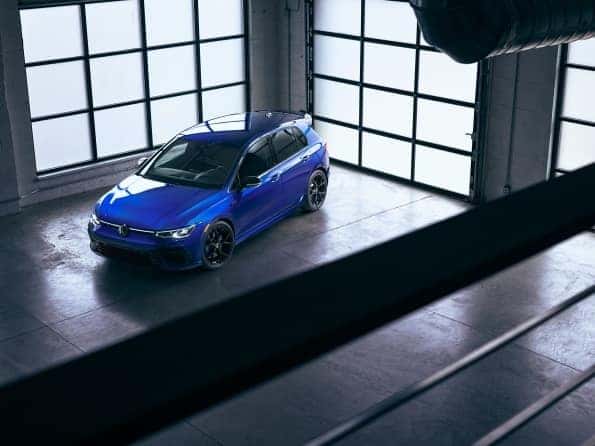 Limited Edition VW Golf R Coming to Colorado
The VW Golf R is the exemplification of an elite, sporty hatchback for the Colorado market. Fans of the familiar body style who demand the most performance possible have come to appreciate the elite nature of the Golf R. To celebrate the 20th anniversary of the hatchback in the global market, there is a special limited-edition version of the vehicle coming to the United States. With only approximately 1,800 models of the 20th Anniversary VW Golf R available starting in the fall, let Emich VW in Denver, CO help you order your version of this sensational vehicle today.
20th Anniversary VW Golf R Details 
Unique Transmission Equipped – When you order a new 20th Anniversary VW Golf R, you can opt for a version of the sporty hatchback that is equipped with a six-speed manual transmission. This transmission is reserved for the North American market and offers a different take from the dual-clutch seven-speed automatic transmission. Both are paired with the dynamic TSI engine that generates 315 horsepower for pure enjoyment all over Colorado.
Unique Exterior – When you compare the already gorgeous baseline Golf R to the special 20th Anniversary Edition of the elite hatchback, you can tell right away what makes the limited version unique. Not only does the hatchback feature 19-inch glossy black wheels, but it also has a blue "R" on the exterior. This special edition hatchback removes the sunroof from the standard model and makes it even lighter for more premium performance. 
Detailed Interior – Not to be outdone, the interior of the special VW Golf R hatchback features elements that aren't present in the base model. Adorned in striking carbon fiber, the cabin treats passengers to an upscale ride that Colorado families will adore. The same blue "R" badge found on the exterior is also present on the steering wheel. Everything about the 20th Anniversary VW Golf R is meant to inspire a feeling of superiority when compared to other hatchbacks on the market today.