Visit Emich VW and Shop for a Deluxe 2023 Volkswagen Arteon SEL R-Line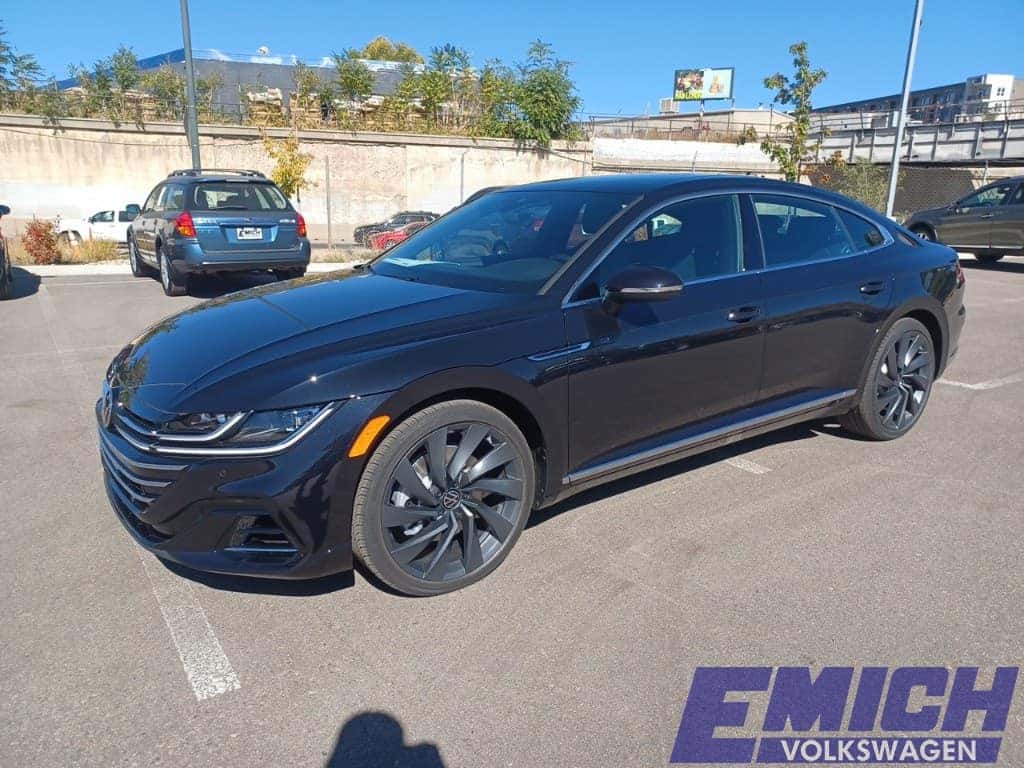 Get Behind the Wheel of a Dynamic 2023 VW Arteon in Colorado Today
Are you and your family looking for a sporty, yet functional vehicle for 2023? The 2023 Volkswagen Arteon SEL R-Line we currently have in stock at Emich VW in Denver, CO, is a great choice! This Deep Black Pearl Metallic sedan is equipped with a robust powertrain and an incredibly loaded interior that everyone in the Volkswagen will adore. When you choose Emich for your Denver Metro VW shopping, you also get premier customer service in the Front Range.
Reasons to Own the 2023 VW Arteon Premium Sedan
High-End Everyday Performance – Equipped with a turbocharged 2.0L four-cylinder engine under the hood, the 2023 VW Arteon offers top performance for every daily task you can think of. As the power is effortlessly channeled through the accompanying seven-speed DSG automatic transmission with Tiptronic technology, you and your family will enjoy the robust, yet smooth acceleration of the sedan.
AWD Handling – AWD is a great feature for a vehicle to have in Colorado thanks to our unpredictable weather and various terrains. The 2023 Arteon SEL R-Line is equipped with 4Motion AWD for top handling proficiency in the Denver Metro region. Even if the roads are clear, you will notice the smooth maneuverability the Arteon has to offer.
Premium Interior Amenities – Being a deluxe model of the 2023 Volkswagen Arteon, the SEL R-Line trim of the premium sedan is well-equipped for a modern Colorado family. Every seat is upholstered in high-quality Nappa leather for a superb feel and a classy appearance. Heated functionality is also present in the front seating for added comfort and diversity. From the central infotainment system, you have access to a wide variety of entertaining and convenient applications. These include an integrated Wi-Fi hotspot, integrated navigation, and SiriusXM radio for the high-end immersion you expect from today's VW vehicles.